Power Train
Musashi's High quality and Low cost Power Train, contributing to higher fuel economy.
Musashi develops and manufactures camshafts which control the timing of opening and closing intake/exhaust valves of an engine; transmission gears and planetary assembly which convert and transmit engine revolutions to optimal driving revolutions; and differential assembly which receive engine torque on the input shaft and allocate it to 2 output shafts (on right/ left wheels) with an applicable difference in revolutions.
The MS Diff with self-developed bevel gears achieves 10% or lighter than the conventional, and contribute for less vehicle weight and better fuel economy. By building a mass production system and expanding the MS Diff Series covering torque bands from compact to large vehicles, we provide Differential mechanismcustomers globally with compact, lightweight, low-cost diff assembly for each vehicle.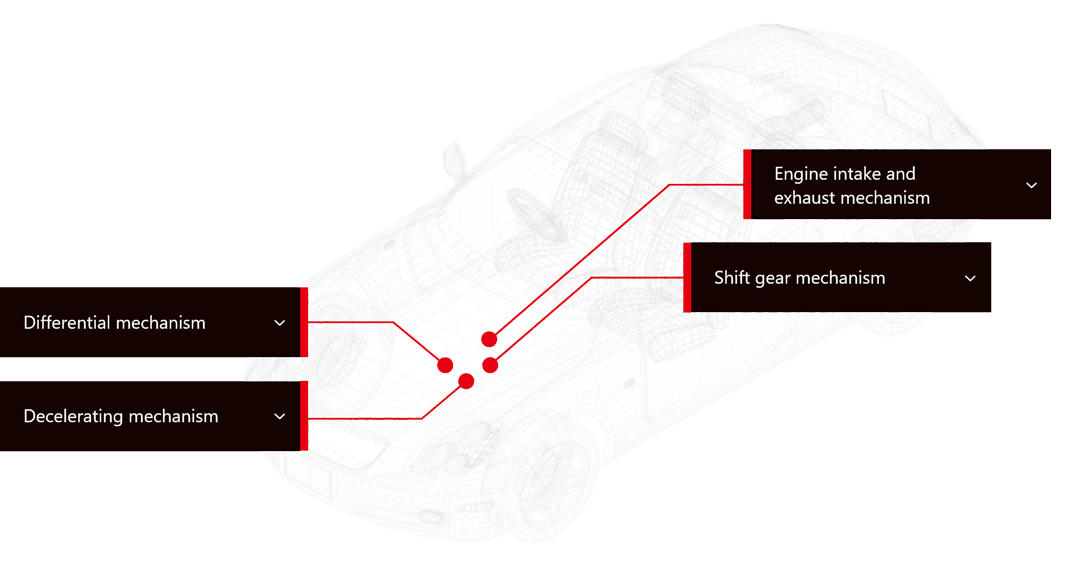 Differential mechanism
The differential gear assembly distributes all of the engine power coming through the input shaft, between output shafts driving the left and right wheels, whilst allowing the wheels to rotate at different speeds where necessary.
The gears for a typical small car of around one ton will fit in the palm of the hand; they therefore need to be extremely strong and hard wearing.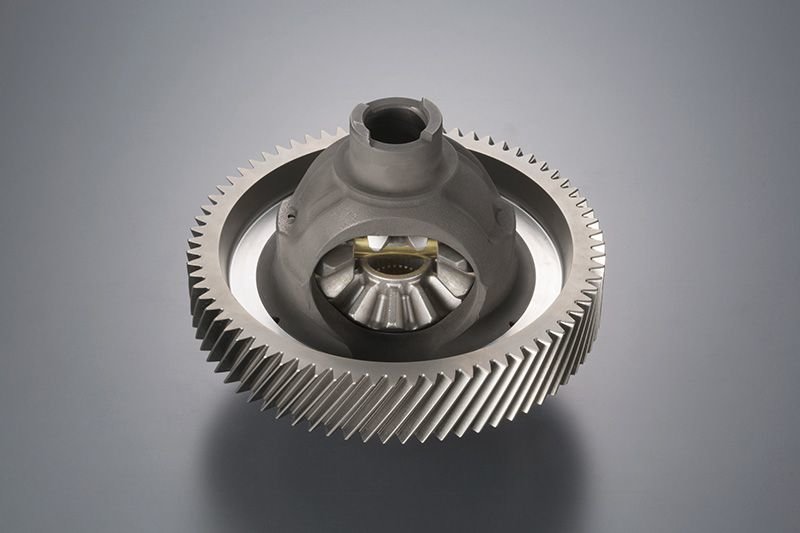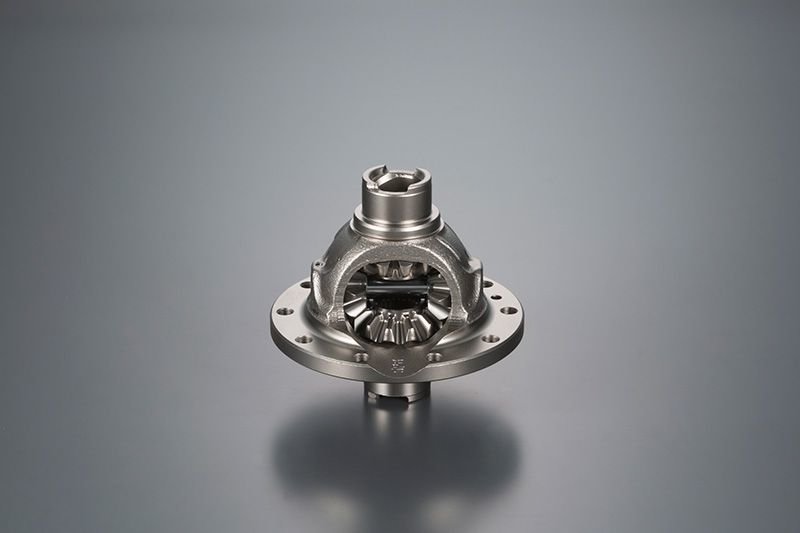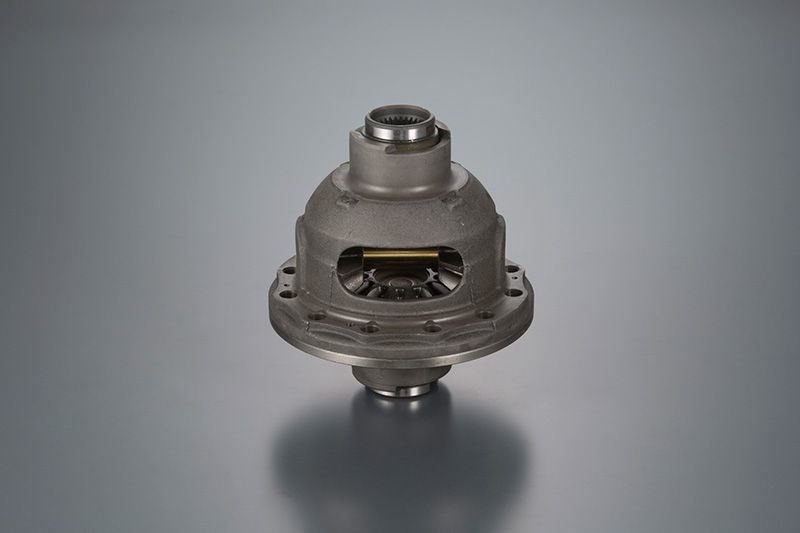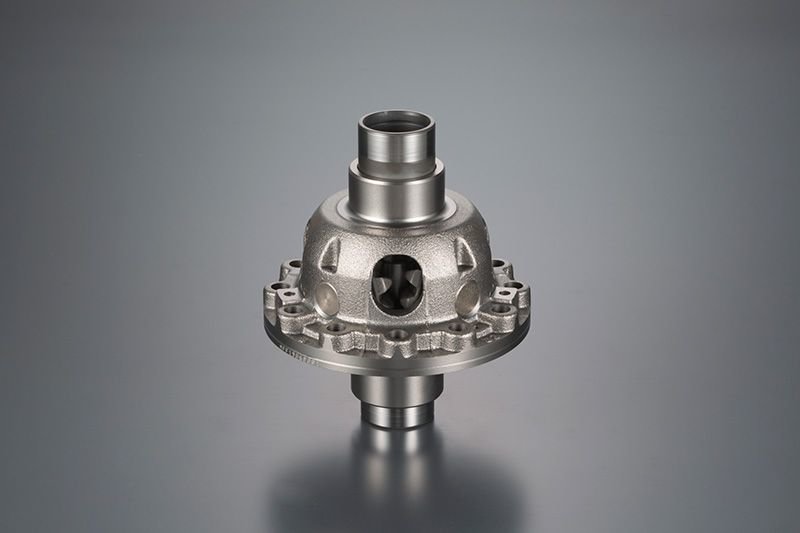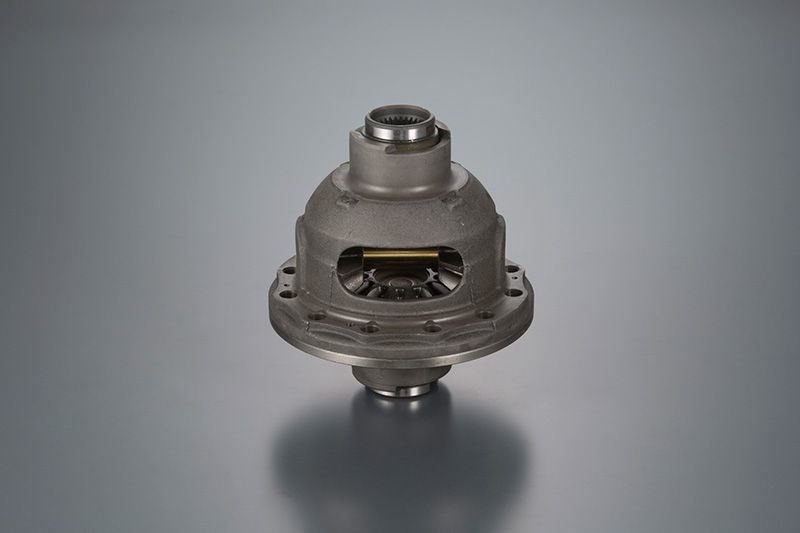 World's highest standard in size and weight.

We achieved top standard by incorporating "Design", "Production" and "Function evaluation". Now, with various series fit to all types of passenger cars.
Success in lighter weight by welding

A differential assembly and a gear as one unit by welding
Lighter weight has been achieved by eliminating bolts.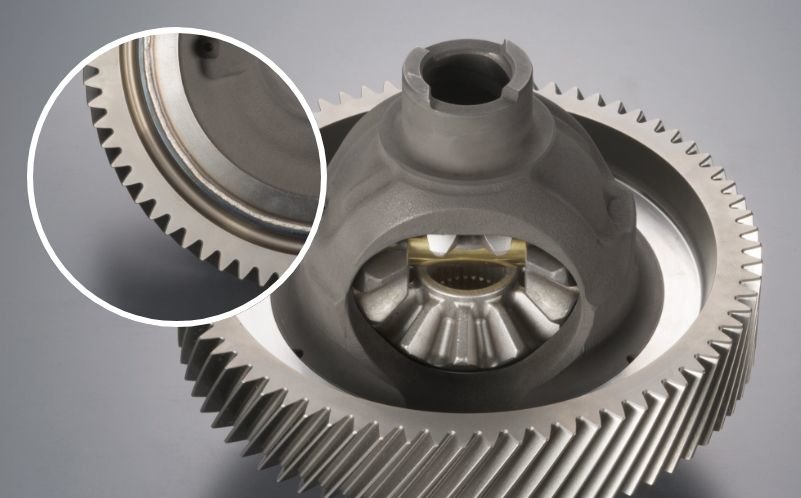 Decelerating mechanism
Planetary assembly is a mechanism that converts the high rotation speed of a motor into a speed that is easy for automobiles to drive.
The gears used in electric vehicles must have high strength and be quiet when driven.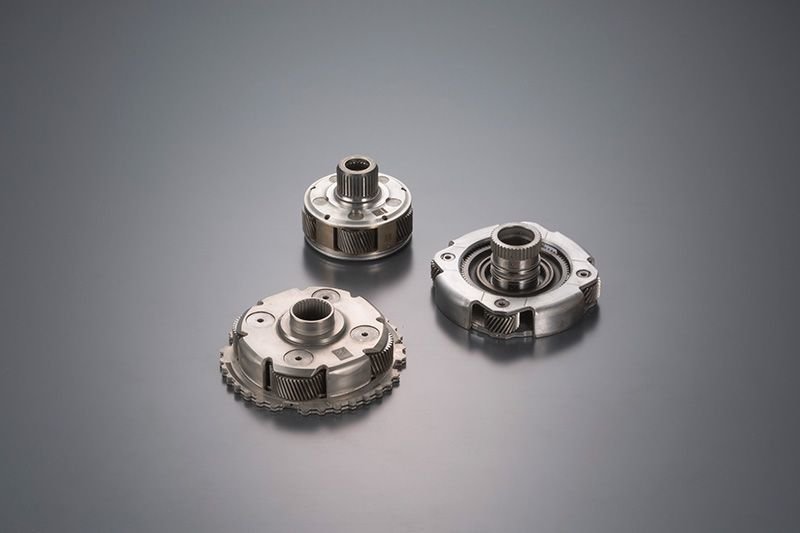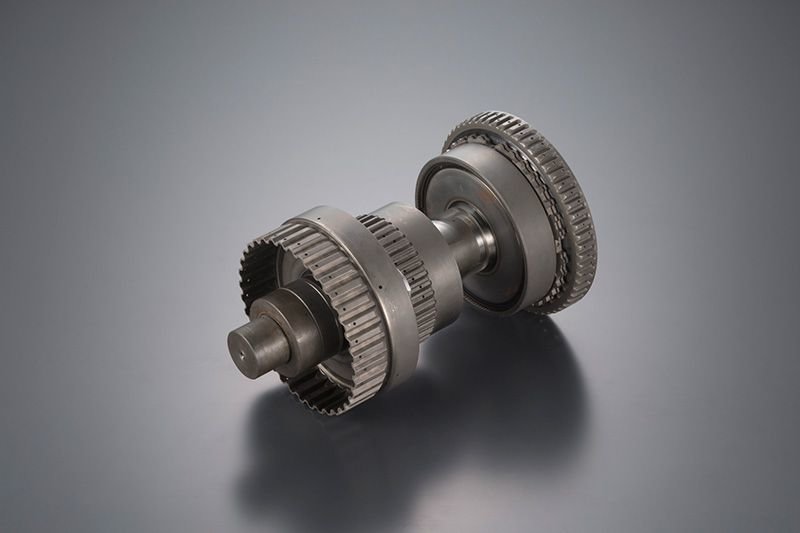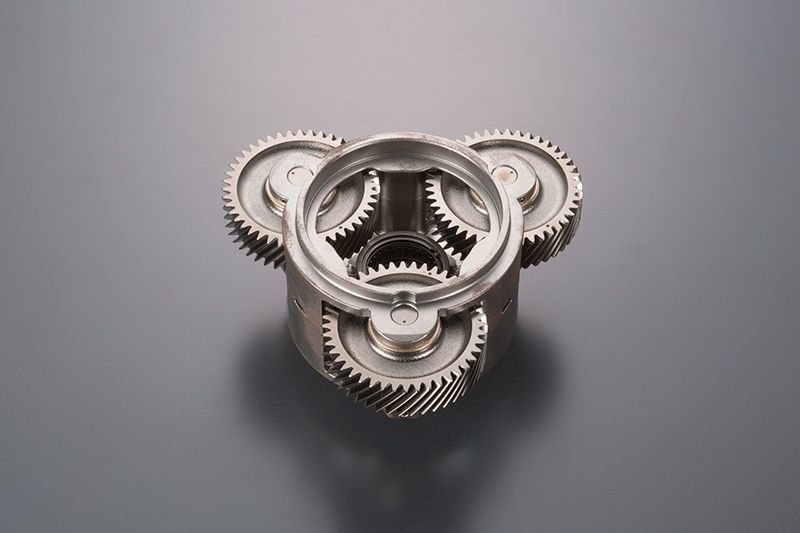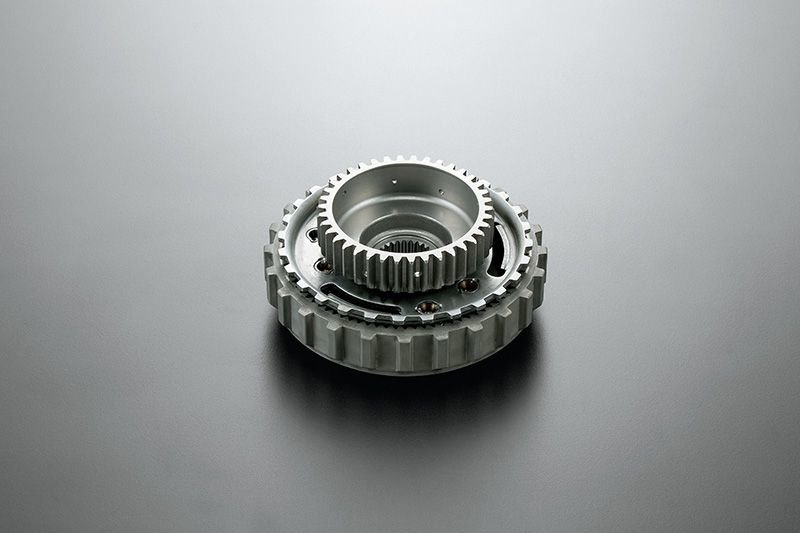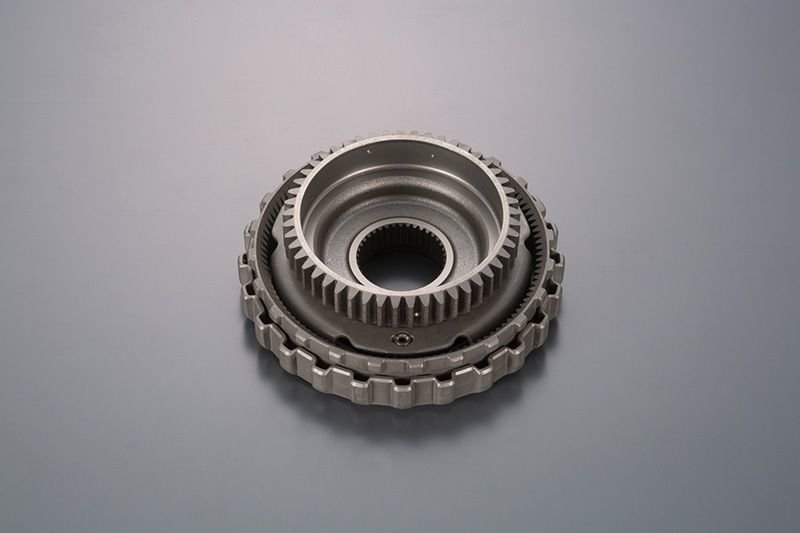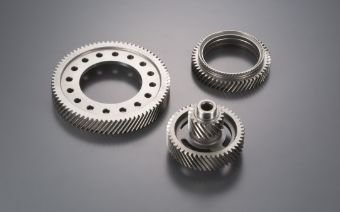 Realized desirable quietness by original technology.

We have introduced the technologies cultivated in our core business to electric vehicles.
Utilizing our cutting and polishing technologies, we are able to produce high-precision gears that contribute to durability and quietness.
Engine intake and exhaust mechanism
The Camshafts are used for transferring the power from engine to wheels, whilst adjusting the rotational speed.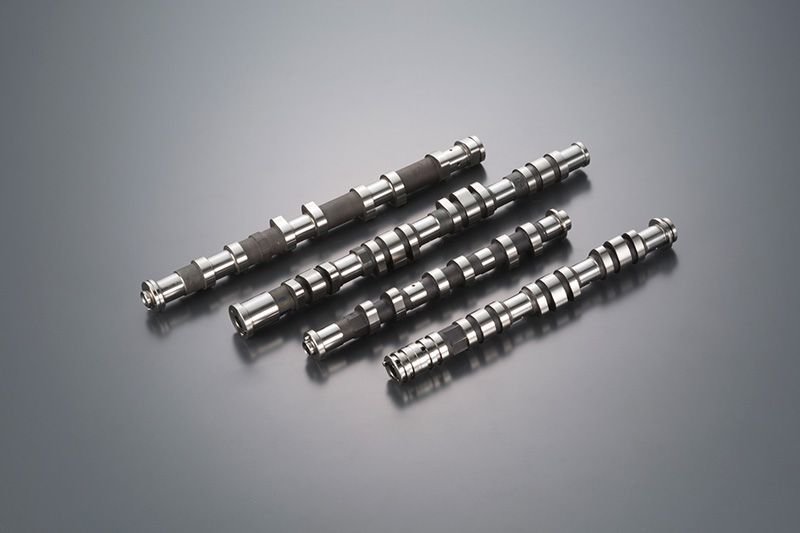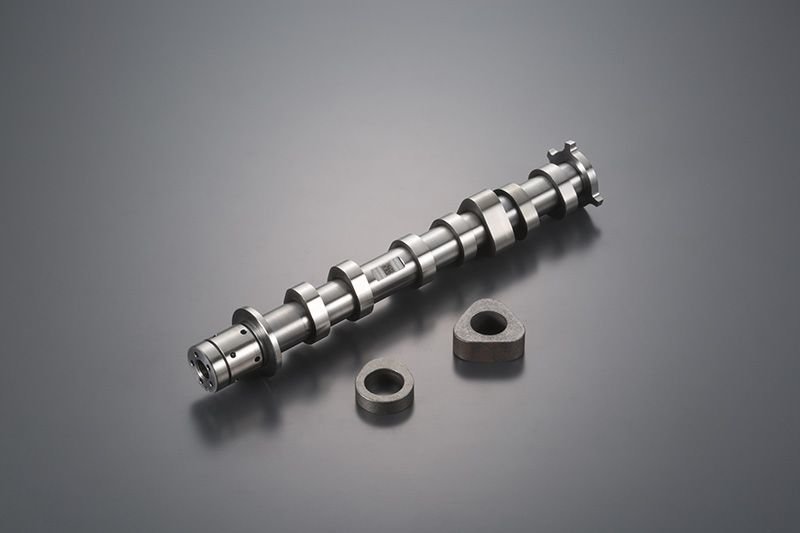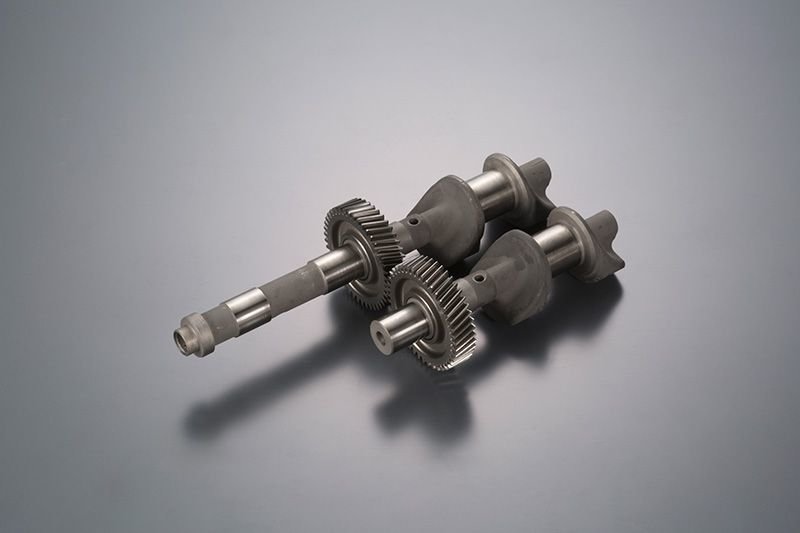 Shift gear mechanism
This is a mechanism that converts the rotation of the engine to a speed that is easy for the car to drive. The difference in deceleration ratio determines the ride quality of the car, such as acceleration performance and fuel efficiency. Technology is constantly being improved to reduce gear noise and weight.