In April 2021, Musashi Seimitsu Industry Co., Ltd. (Global Headquarters: Toyohashi-city, Aichi, Japan; President and CEO: Hiroshi Otsuka) formulated the "Musashi 100 Year Vision" flag for the year 2038, the 100th anniversary of its founding. Under the rapidly changing social conditions, our action guideline is "Go Far Beyond! Break barriers and go on adventures!" to break the barriers of limitations and common thought, as well as create new values that are not an extension of the present ones. Today, we unveiled the new flag for our 100-year vision!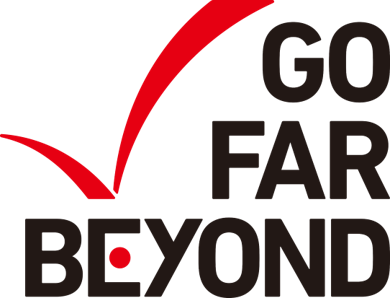 The gothic typeface expresses strength and the staircase-shaped letters climb upward to express our determination to venture into the future. The red circle in the "E" represents the "seed for the future" and the "thought of each and every one of us". The V-shaped arch that jets out from the letter set represents the "attitude of breaking down and transcending various boundaries". Solid colors have been adopted for the flag: VISION RED for "innovation, challenge, and passion" and VISION BLACK for "determination and strength.
【About Musashi】
Musashi Seimitsu Industry Co., Ltd. is a global auto parts Tier1 company for automobiles and motorcycles, whose headquarters is located in Toyohashi, Japan. It has 35 manufacturing sites spreading across Europe, North and South America, China, and South East Asia. Musashi specializes in designing, developing and manufacturing products such as Differential Assemblies, Transmission Gears and Assemblies, and Linkage and Suspension (L&S) products especially for the future automobiles including electric and autonomous vehicles. Musashi is also generating and expanding new businesses through open innovation with global startups to contribute to the SDGs in wider business domains. MusashiAI, a leading-edge AI technology subsidiary to lead Industry 4.0, is one of the examples.
Musashi Website:
http://www.musashi.co.jp/en/
Musashi 100th Year Vision Movie:
https://youtu.be/VfPrSeJ9Yls