Musashi 100th Year Vision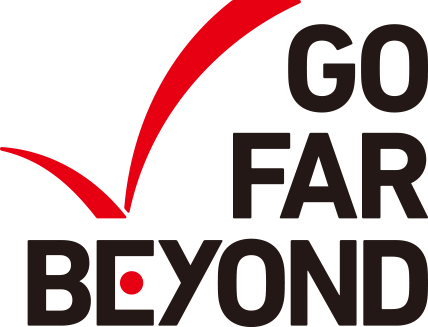 Break barriers and go on adventures!
According to the Musashi Philosophy,
for "a world where the earth and people coexist in prosperity and harmony,"
each one of us became adventurers and we will create a path forward into the future.
Looking to the year 2038, the 100th anniversary of our founding,
we will break free of limitations and perceived barriers to create new value
that is not an extension of the present.
Our Origin
The origins of Musashi,
passed down
from generation
to generation.
"We have seen the rise and fall of many companies throughout history. There are very few groups united by the spirit of Simplicity, Sturdiness and Consistent Sincerity that no longer exist. We must never forget this fact."
(Founder: Yoshiharu Otsuka)
Consistent Sincerity

Simple and Sturdy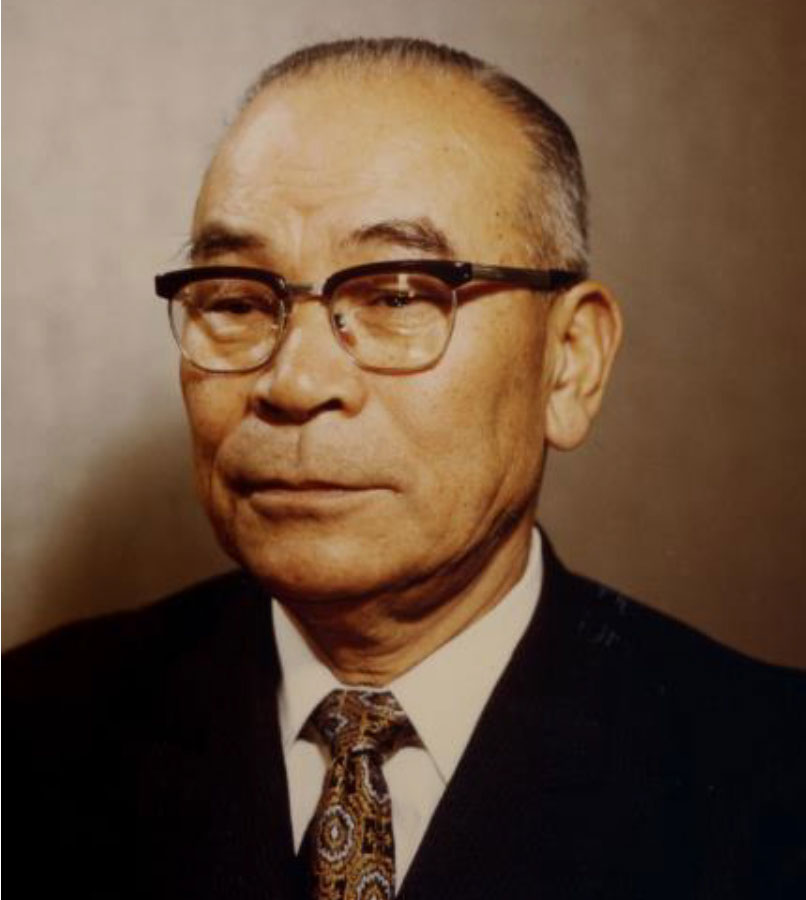 Our Purpose
We contribute to enriched Harmony between
our lives and Earth, using our Passion for
technology and Wisdom for innovation.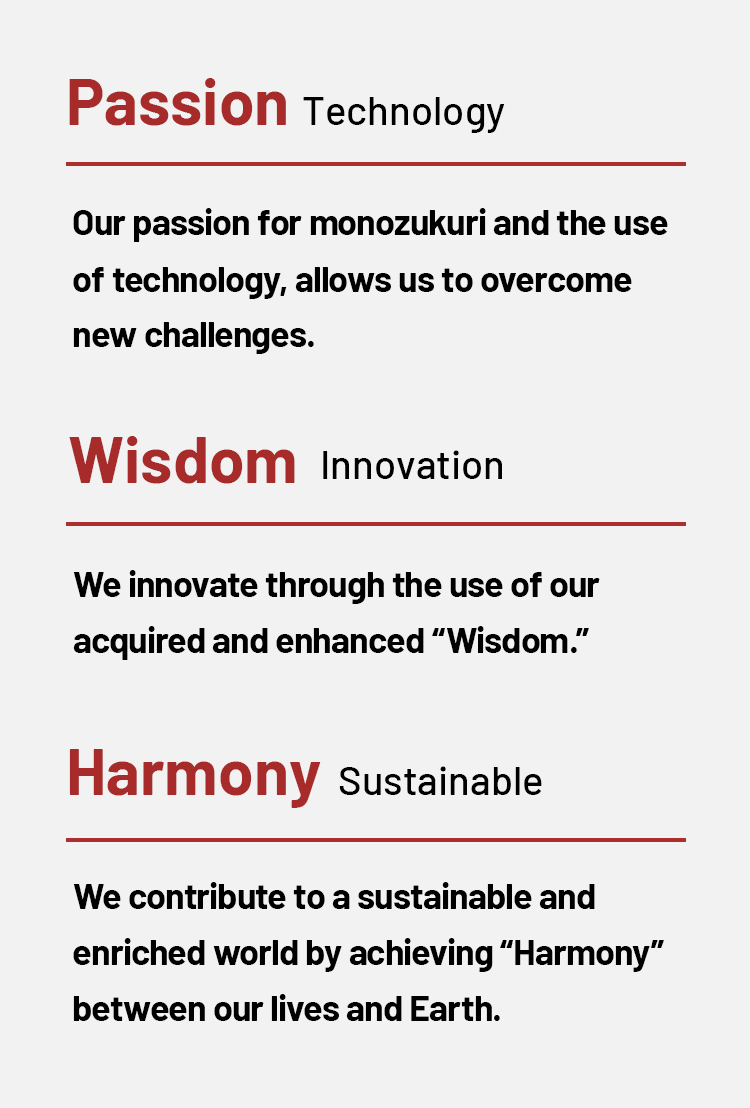 Our Way
The values each of us hold in our hearts.
Moving into the future with Exploration
and Exploitation of knowledge.
01

Customer first

Recognize all stakeholders as "customers"
Understand their true needs and expectations
02

Integrity

Act with integrity; do the right thing
Work with passion
03

Be unique, be creative

Seek originality
Create with ingenuity
04

Try first, learn fast

Challenge yourself
Learn from practice
05

One Musashi

Respect individuality and diversity
Build the best team by leveraging the strengths of others
06

Leadership and ownership

Act Proactively
Lead the solution
07

Smile and thanks

Remember to smile
Be grateful
Growth
Becoming an "Essential Company"
needed by Society!
Net Sales
Number of Locations
Number of Employees

FY

2007

161.3

billion yen

21

Locations in

10

countries

9,000

employees

FY

2019

238.5

billion yen

34

Locations in

14

countries

17,000

employees

FY

2038

Go Far Beyond!
FY

2007

FY

2019
Net Sales

161.3

billion yen

238.5

billion yen
Number of Locations

21

Locations in


10

countries

34

Locations in


14

countries
Number of Employees

9,000

Employees

17,000

Employees
Innovation
Company Origins
Founded as Otsuka Seisakusho
Manufacture of Aircraft Parts

Prior to the outbreak of World War II, Yoshiharu Otsuka, predicted that the world was entering an era of airplanes which would create new business opportunities. He left Nakajima Aircraft Company and founded Otsuka Seisakusho in Shinagawa, Tokyo in April 1938. The story of Musashi starts here.
Yoshiharu's propeller bearing frame machining technology was appreciated by Nakajima Aircraft; as orders continued, his business grew steadily. Yoshiharu also established a school for youth to acquire a general education.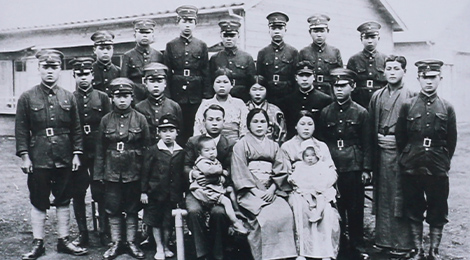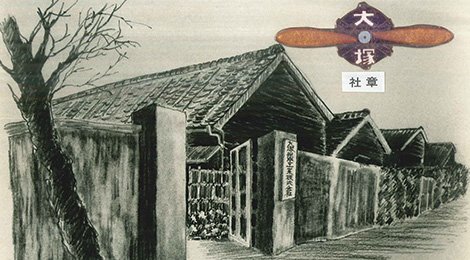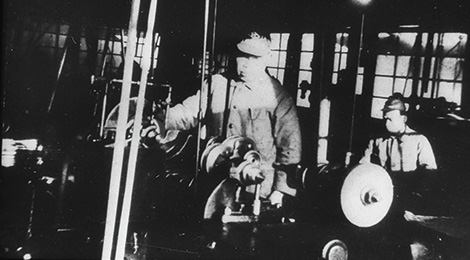 Business Transformation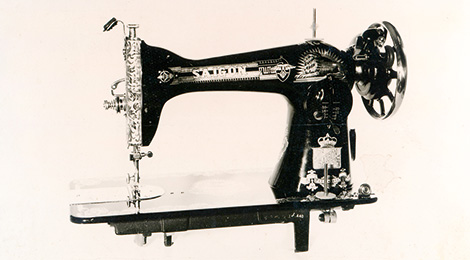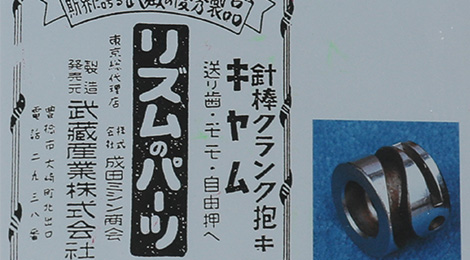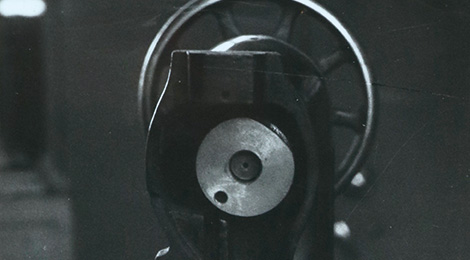 Joining the sewing machine industry

As the war came to an end, Yoshiharu Otsuka dissolved his company and returned to Toyohashi, his hometown. To reflect the voice of his employees who lost their job, he decided to rebuild the company as Musashi Sangyo, which started in October 1946.
In addition to repairing fishing boat engines and farm equipment, he also focused on sewing machines; one of the peace industries in a period of clothing, food, and housing shortage.
Musashi's business focused on satisfying the needs of local companies. It was the development of the balance cam, a critical sewing machine component, that created a lot of success for Musashi and led to significant growth and opportunity.
Musashi became a top balance cam manufacturer in Japan with a market share of 65%.
Entering to the Motorcycle/Automobile industry
Starting business with Honda
Establishment of an integrated production system

With a weakening sewing machine industry in Japan, Yoshiharu Otsuka started looking for new business opportunities for the balance cam technology . Thanks to a relationship made in Nakajima Aircraft, he started business with Honda.
In 1956, Honda placed its first camshaft orders with Musashi. In 1958, Soichiro Honda visited Musashi. The support of from Honda contributed to our start of becoming a major component parts manufacturer. Afterward, Musashi started receiving orders to produce components for automobiles. The foundation of an integrated production system from forging to assembly was initiated by a challenge to to increase cost competitiveness.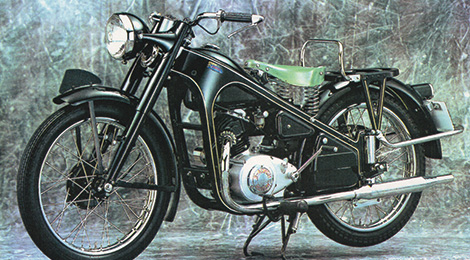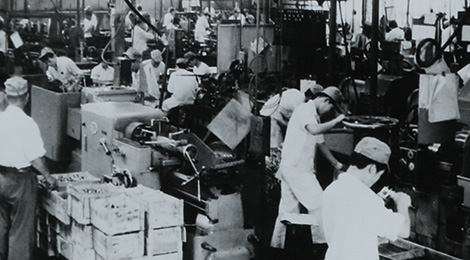 Expansion into overseas markets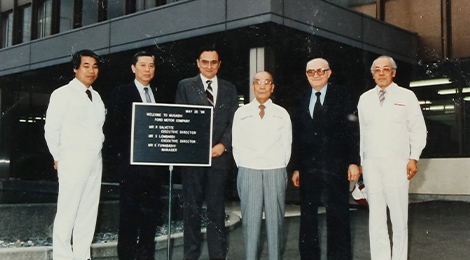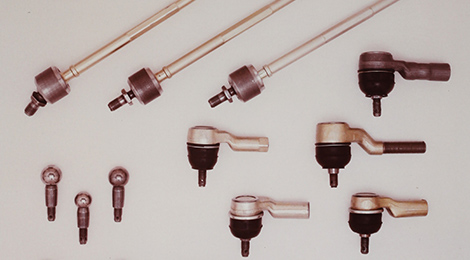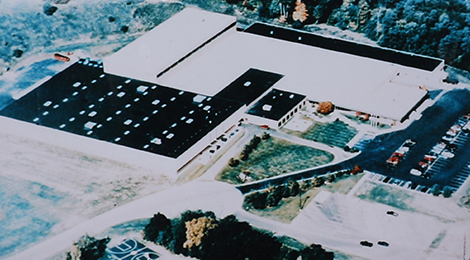 Starting business with Ford in North America

The motorcycle and automobile business continued to expand. Kyushu Musashi Seimitsu was established in Japan to support our growth in motorcycle powertrain parts. Musashi saw limitations in the Japanese market because of the oil crisis and decided to expand overseas.
Musashi started supplying oilless ball joints to Ford in 1978 and set up a sales office near Detroit, Michigan, USA in 1980 – our first step as a global company.
In 1984, the first Musashi plant outside of Japan was built in Battle Creek, Michigan to support new business with American Honda.
Motorcycle parts production in Asia
Expansion in Asia - Global production system in place

To advance in motorcycle markets in South East Asia, the first Asian Musashi plant was established in Thailand in December 1987. After Kimitoshi Otsuka became the second president in 1990, Musashi accelerated overseas expansion in the UK, Indonesia, Brazil, Canada, Hungary, and India. This supported further sales growth and customer diversity.
In 2005, all forging related technology was concentrated in the Akemi plant No.2, which was ready to provide the world with Musashi's core gear technologies. In the same year, Musashi became listed on the Tokyo Stock Exchange's First Section.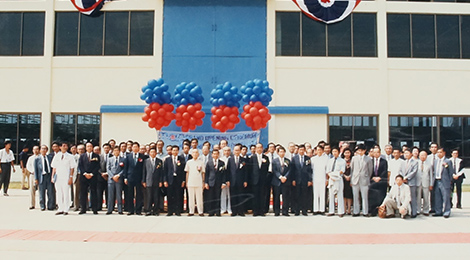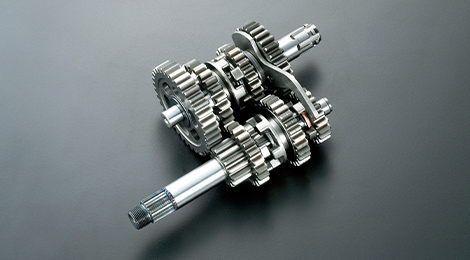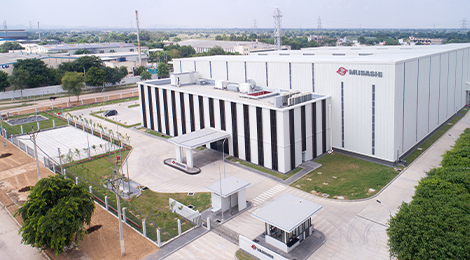 Development of new Musashi brand products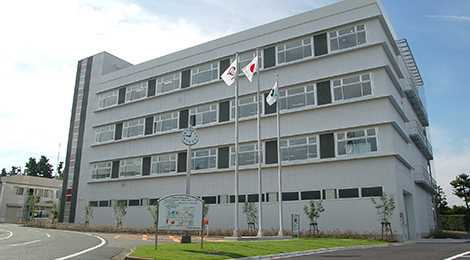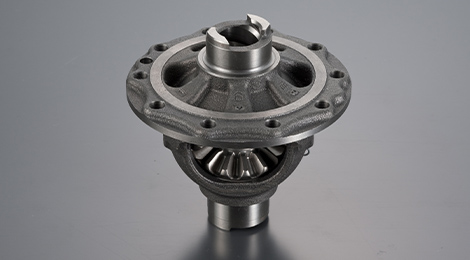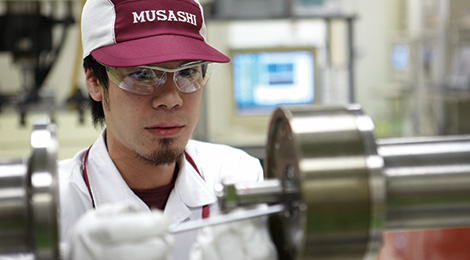 Setup of Global Center - Establishment of a development system

With competition intensifying worldwide in the motorcycle and automobile markets, Hiroshi Otsuka became the companies president in May 2006. To guide the development of a global company, the "Musashi Philosophy", was created and the 2020 Musashi Global Vision, "Be Unique!", was implemented.
Overcoming a series of significant challenges, including the financial crisis of 2008 and large-scale natural disasters, Musashi developed several new products to support our global expansion. "Differential assemblies" became Musashi's leading product.
Structure competing in the world and initiatives in new business
3 companies joining the Group - Establishment of Musashi AI

To become a corporate group capable of competing with other global suppliers in the world, Musashi acquired 3 companies: HAY Holding GmbH, a major forging manufacturer in Germany in 2016; ASADA KATAN CHUTETSUSHO, a company with unique casting technology in 2018; and JM Energy Ltd., in 2020, a company providing a sustainable energy solution for a carbon neutral future.
Also, a focus on improving society led to new business creation. By combining AI technology with manufacturing knowledge, Musashi AI Ltd. was launched in 2019 as a joint venture with SixAi Ltd. in Israel to realize a smart factory where humans and machines collaborate seamlessly.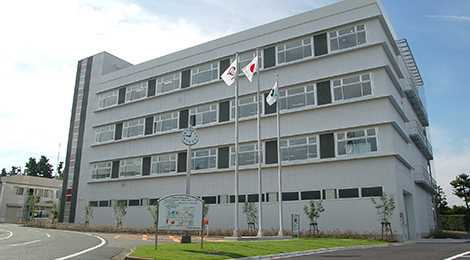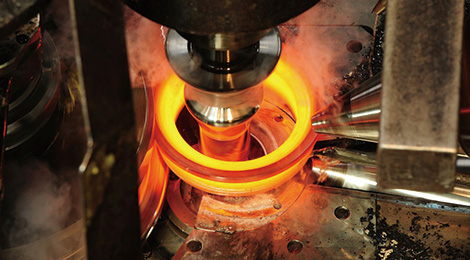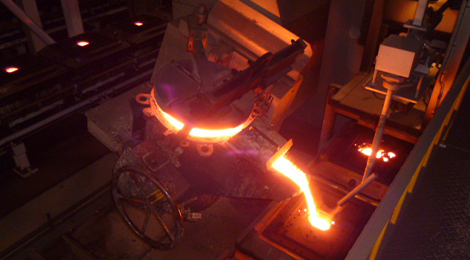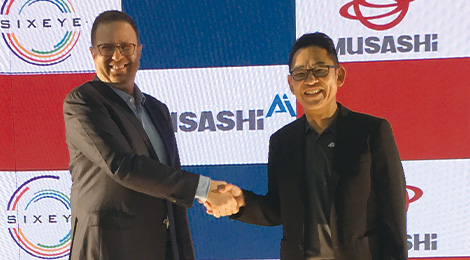 Being an essential company solving social issues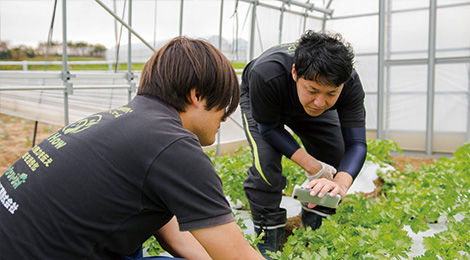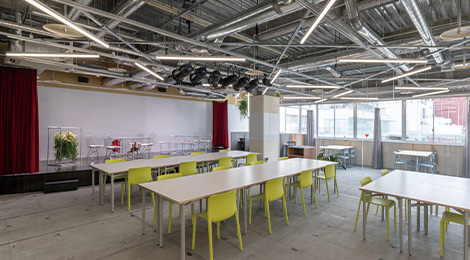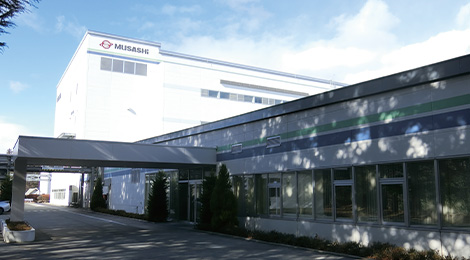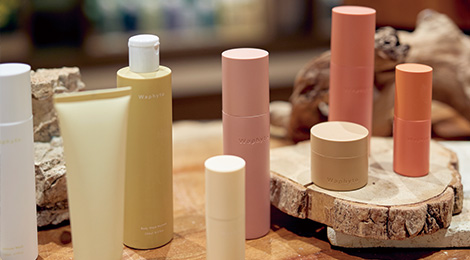 Birth of in-house startups - Promotion of open innovations

An in-house business creation program held in 2017 produced startups: Agritrio that provides the "Nou-How" services matching individuals and farmers, and wkwk that provides nursery users with a sense of ease through the "icuco" information sharing services. In 2018 "MUSASHi Innovation Lab CLUE" was opened in front of Toyohashi Station to offer opportunities to people who are serious about innovations to create new businesses.
In 2020 Musashi invested in Waphyto which offers health and beauty products containing functional plant grown ingredients in the East Mikawa region. Musashi will proactively invest and collaborate with startup companies to accelerate our initiatives to become an essential company that solves social issues with technology.